Newspaper article on WKAC from Decatur Daily can be viewed here.
---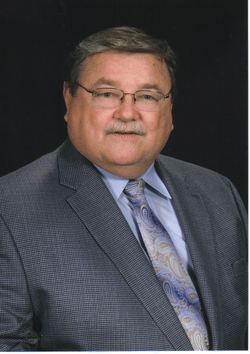 James "Dan" Daniel Williams age 73 of Athens, passed away Wednesday, July 1, 2105 at his residence. Mr. Williams was born June 6, 1942 in Limestone County, AL to Jesse Jonas Williams and Georgia Ermel Covington Williams.

Services will be Monday, July 6, 2015 2:00 p.m., at First Baptist Church with Dr. Edwin Jenkins, Mark Whitt and Mike Davis officiating. The body will lie in state from 12:00 p.m. until 2:00 p.m. Visitation will be Sunday, July 5, 2015 4:00 p.m. until 9:00 p.m. at Limestone Chapel Funeral Home. Burial will be in Roselawn Cemetery.

Preceded in death by his parents, Jake and Georgia Williams; one brother, Bobby Williams; one brother-in-law, J.D. Clanton.

Survived by his wife, Kay Williams of Athens; two sons, Daniel Williams and wife, Kara of Ryland, AL and Charles Williams of Athens; two daughters, Whitney Aldridge and husband, Allen of Athens and Dinah Gamble and husband, Heath of Rogersville, AL; 7 grandchildren, Kaleigh Goode and husband, Will of Tanner, Alex Wren Aldridge, Asa Aldridge all of Athens, Luke Williams, Jillian Williams, Levi Williams all of Ryland, AL and Wheeler Gamble of Rogersville, AL; one sister, Joan Stanford and husband, Jimmy of Athens; sister-in-law, Gail Clanton of Athens; several nieces and nephews.

Pallbearers will be Luke Williams, Asa Aldridge, Will Goode, Heath Gamble, Allen Aldridge, Will Stanford, Jesse Stanford and Dwight Covington. Honorary pallbearers will be Larry Hicks Sunday School Class of First Baptist Church, Evan Thornton, Jerrod Hester, Joy Whitt, Holly Losch, Daniel Whitt, Shane Black, Andrew Clanton, Jess Clanton, Samuel Clanton, and Caleb Clanton.

Memorial may be made to First Baptist Church, Hospice of Limestone County, American Leukemia Society, Will Haney Foundation, Bridge of Hope Adoption Ministry or a favorite charity.


Listen to our programming on-line or with your smart phone. We record and playback certain programs at later times so everyone can enjoy them. Our On-Line internet schedule is here.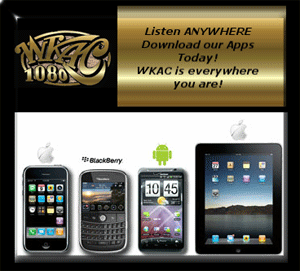 Get the latest on Road Closing
Get complete weather forecast for the Tennessee Valley and surrounding areas, plus Watches, Warnings and Radar by clicking on the WKAC menu bar at the top.

---